The Missouri Forest Products Association is pleased to provide heat treat inspection services to companies that require certification with ISPM-15 heat treat standards certification, verification and stamping of wood packaging used in export shipments. Our goal is to assure compliance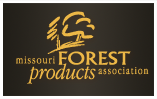 with international IPPC standards in an accommodating and efficient manner with comprehensive and specific inspections.
Our accreditation with the American Lumber Standard Committee (ALSC) allows us to provide heat treatment (HT) inspection services for both lumber and wood packaging materials (WPM).  WPM are defined as shipping units constructed completely or partially of solid wood materials such as pallets, skids, boxes, crates, reels, etc., in addition to individual pieces utilized for blocking, bracing, and dunnage for securing the shipment while in transport.
The Missouri Forest Products Association has been advancing Missouri wood products for over forty years. Because we're dedicated to serving and promoting the forest products industry of Missouri, we offer more than just inspection services. From education and advocacy to the latest regulations, MFPA stays current on the information that you need to know.
Taking advantage of heat treat inspection services from MFPA not only assures compliance with international IPPC standards, but the fees that we collect are directed toward the goals of the association and the forest products industry.
Founded in 1970, MFPA has over 300 members representing primary and secondary wood industry, supplier and service industries, and loggers and landowners. MFPA advocates sustainable management and sound stewardship of Missouri's forests to benefit current and future generations.